PB Banana Bread Spread or Dip
Prep time |
Freezing: Not recommended
Yield 2 cups (500 mL)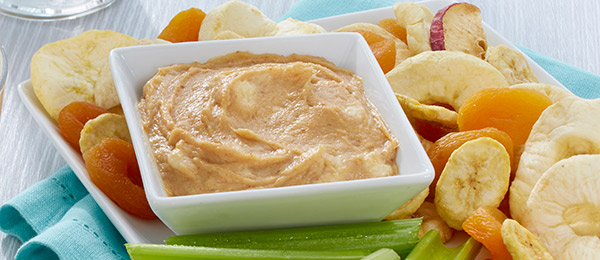 Ingredients:
1 1/2 bananas, chopped
1 cup (250 mL) Adams® 100% Natural Creamy Peanut Butter (room temperature)
½ cup (125 mL) Greek yogurt
¼ cup (50 mL) agave syrup or honey
Cinnamon to taste

Directions:
Combine all ingredients. Thin with water if too thick.
Use as a dip for fruit or vegetables or spread on a wrap and top with chopped banana chips.
Refrigerate for up to 3 days.