PB & J Popcorn
Prep time |
Baking time: |
Yield 12 cups (1.2L)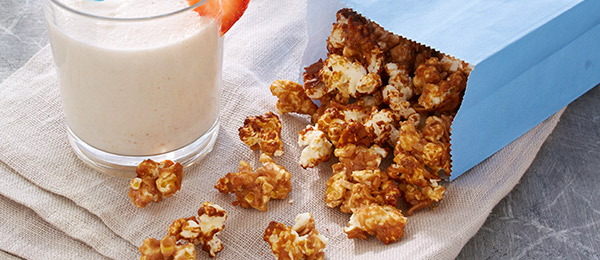 Ingredients:
⅔ cup (150 mL) Adams® 100% Natural Creamy Peanut Butter
1 ¼ cups (300 mL) Smucker's® Pure Strawberry Jam
1 ½ cups (375 mL) toasted coconut
14 cups (1.4 L) salted popcorn

Directions:
Preheat oven to 300°F (150°C). Line two baking sheets with parchment paper.
Heat peanut butter and jam together until starting to bubble, stirring constantly.
Remove from heat and stir in coconut.
Toss with popcorn.
Spread on parchment lined baking sheets.
Bake in preheated oven 20-25 minutes until golden.
Cool on wire racks.